Boys and Botox: Why Men Want (and Need) Services Too!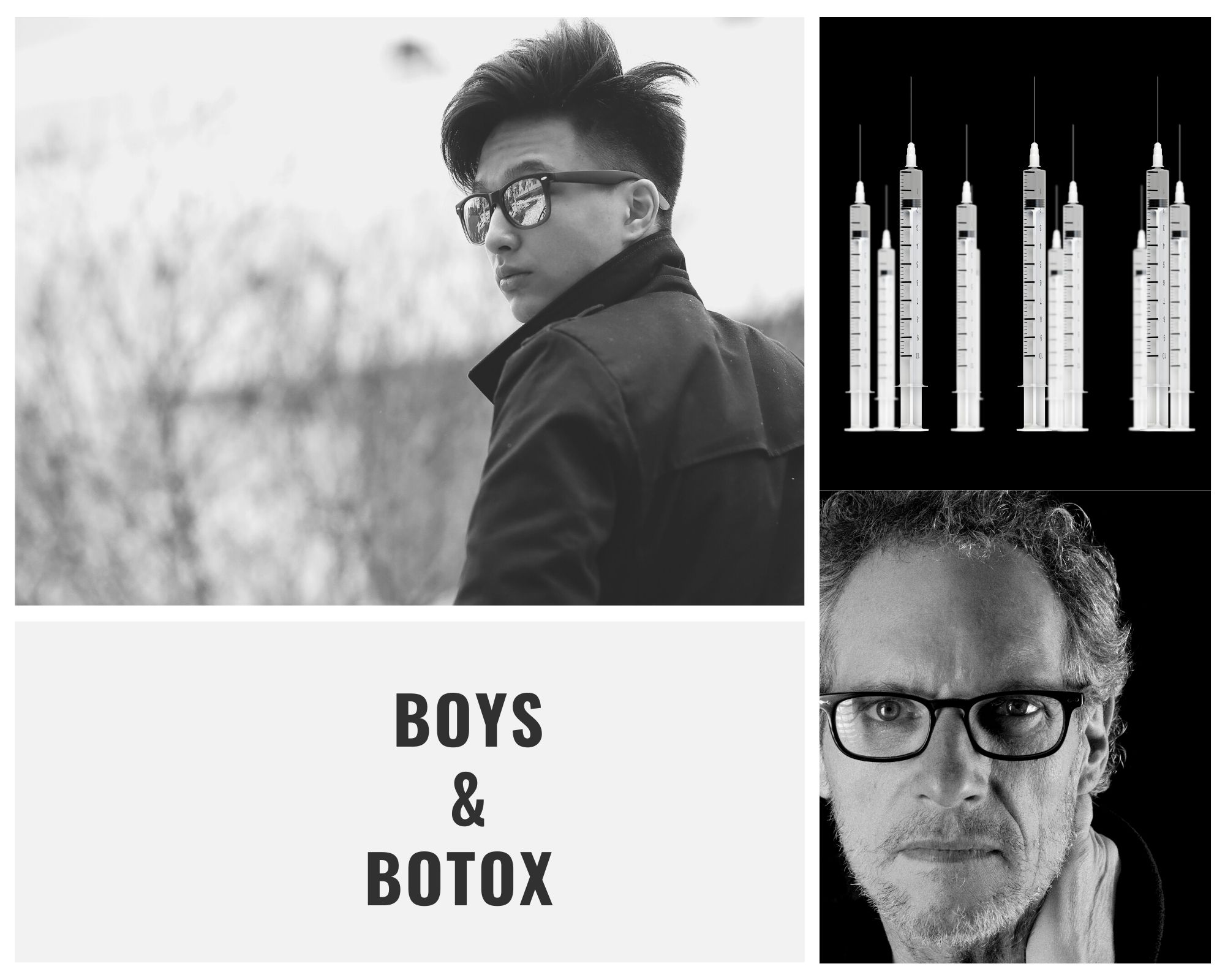 As crazy as this sounds:
Men age and have skin problems too.
Men care about their appearance.
Men invest in self-care.
I'm not sure why we have ever thought otherwise? The good news is that we are evolving in our thinking about gender roles and stereotypes and this is allowing men to act on the concerns they have always had including aging skin, wrinkles, dull complexion, redness, dark spots , acne, scarring, hair loss and tired expressions.
The number of men seeking aesthetic procedures is growing rapidly but often mens' specialized needs are left unmet as they venture into the stereotypical pink and frilly world of womens' aesthetics. Research shows that men are most often seeking services with minimal to no downtime, the maintenance of masculine features, advice about a simple skin care routine and a comfortable, non-intimidating treatment environment. A few simple tweaks to a traditional medical aesthetics practice can easily meet the needs of both male and female clients.
There are many aesthetic procedures that require minimal downtime and may therefore appeal to men who want to resume work and play quickly following treatment. First, neurotoxins (commonly known as Botox), are often administered on work lunchbreaks since the mild redness caused by injections often resolves within minutes. Microneedling and mesotherapy cause same day redness with the first treatment for skin problems or hair loss and almost no signs with subsequent treatments. While chemical peels may cause redness and dryness for a few days and fillers may cause mild swelling and occasionally some bruising, most people return to work and daily activities the next day.
With so many women getting aesthetic procedures to enhance or restore their features, medical aesthetics often becomes synonymous with feminization. The reality is that placement, technique, product/treatment choice and knowledge of anatomy and male/female features can help to achieve individualized results. For example, dermal filler treatment to the chin is growing increasingly popular for both genders. This procedure requires very different placement to achieve a more feminine pointed chin to elongate the oval appearance of the face whereas in men, the placement is modified significantly to achieve a wider chin that aids in a squared jaw silhouette.
When it comes to men's skin care, simplicity is key. Medical grade skin care lines are designed to combat skin issues from multiple angles resulting in combination products that limit the need to purchase and use several products to achieve improvement for a single issue. These products are also of the best quality and contain higher amounts of active ingredients than over-the-counter products, leading to higher success rates and increased satisfaction.
Finally, men want to feel comfortable seeking out medical aesthetic treatment. Because men may feel intimidated to walk into salons and spas where aesthetic services are often rendered, a gender-neutral clinical space can allow more accessible access. Another way to facilitate aesthetic care for men is to offer treatment plans since the options for treatment can be overwhelming. In my practice I offer packages to treat common problems such as rosacea, hair loss, aging, dark spots, acne, dryness, dullness and stretch marks which include microneedling, mesotherapy, peels and skin care products to tackle problems from different angles and at all layers of the skin. This multi-treatment approach allows clients the opportunity to try several procedures without large time and financial commitments and achieves more significant results. 
With men speaking out more about their aesthetic concerns and assuming prominent positions as both aesthetic consumers and care providers, the idea of medical aesthetics being limited to a woman's world is changing. I love how skin care social media is being dominated by men like James Welsh and Hyram Yarbro and how Dr. Steven Harris is touted as an industry leader and artful expert in natural looking aesthetics for both men and women.  It is men like these (and the men and women who trust and utilize their services) who are paving the way for all men to value and invest in their appearance.